Baroness Kennedy, Q.C., Chair of the British Council, wrote to Michael Halsted in 1998 on hearing of his forthcoming book:
"Still too little is known about the British Council. We need to tell the British Council story as often as possible. So many people have no idea of the wonderful work which is done in their name."
This book is an account of Halsted's fascinating experiences working for the British Council, in Hungary, Pakistan, Ethiopia, Iran, Burma, Fiji, Guyana and Morocco.
---
Highlights
Michael Halsted's WWII experiences fighting in North Africa were chronicled in his earlier book Shots in the Sand . Saved from death at the Battle of Gazala, he served on the British Army staff in Washington D.C. in 1944.
This book continues the story. After a spell teaching at his old school, Bradfield College, Berkshire (where he formed a Junior Commando Unit), Halsted began a career with the British Council.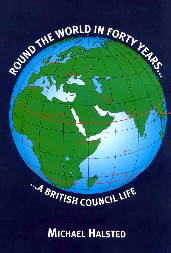 firmly behind the Iron Curtain

Pakistan, 1949-1951

based in Karachi - a small port that became the capital of a new country

Ethiopia, 1953-1957

at the General Wingate School, in the great days of the Emperor Haile Selassie

Iran, 1957-1961

based in Tehran

Burma, 1961-1963

a beautiful country and lovely people, but in 1962 the Army took over

Fiji, 1963-1966

then a Crown Colony still

Iran, 1966-1970

based in Isafahan, in the best creative years of the Shah-in-Shah

Guyana, 1970-1973

independent since 1966; rum, rivers and reggae, and its own problems

Pakistan, 1973-1978

Karachi again, including the whole of Sind, and a period in Islamabad the new capital

Morocco, 1978-1980

and into retirement
---
Some Readers' Views
From a former Consul-General:
"I have just bought and read your book Round the World in Forty Years - A British Council Life and so enjoyed it I thought I'd drop you a line.

"Having been an Overseas Civil Servant like yourself, I know of the joys and frustrations that go with that rewarding life. But like you I enjoyed every minute of it.

"You've recorded with humour and perception a fascinating career spent in many different countries bringing education, the arts and a great deal of please to very many people. You and Rosemary obviously enjoyed it enormously.

"As you both moved from Post to Post you left many sad friends behind you, but you seem to have kept up with a lot of them. I can say this from personal experience because we served together in our Karachi days. I particularly enjoyed reading about a life of service to others which was lived so lightly, with empathy and humour."
---
From a Swedish Medical Research consultant:
"I found your writing very entertaining and moving, as I realise the debt I personally owe to people like you, that is the friendly, approachable and fun people of the British Council. I have met you in Stockholm, in Oslo, in St Andrews, even recognised some of the names of your colleagues in Rangoon, who later in their career moved to Sweden. Your readers will also recognise the great gift you have to record everyday events and to transform them later in life into a kaleidoscope of colourful experiences..."
---
From the Anglican Bishop in Iran, 1961-1990
"My wife and I read this book with great interest, especially the part about Iran. It brought back many memories.

"The work of the British Council comes out very clearly, especially its value in keeping contact with different nationalities - a good and healthy example to Iranians in appreciating and respecting different ethnic groups. It is a must book for the new recruits who may want to follow in the Halsteds' footsteps."
---
From a BBC friend:
"I am reading Round the World... with great pleasure, and admiration. Your recall is amazing, your powers of description compelling, and your style most engaging.

"Your book is an important record of the contribution which people in the Council - and kindred souls - made in the post-war world while we were in that transition period between Empire, and where we are today.

"Round the World... seems to be the same category as the best of those oral history radio programmes of some years ago - Plain Tales from the Raj was one. Essential records of a period which, in our lifetime, has become history."
---
ISBN 1 899955 37 2. Price £20.00 (incl. p&p in UK), Cased: 600 pages, with 120 monochromes in four sixteen-page sections, on coated art paper. A handsome hard-back with artist designed dust cover in four colours. Date of publication: 9 Dec 99
---
How to order
The book is available from Amazon.co.uk

And from Square One Publications, The Tudor House, 16 Church Street, Upton on Severn, Worcs, WR8 0HT
Tel - 01684 594522/593704; Fax - 01684 594640
International: Tel - +44 1684 594522/593704; Fax - +44 1684 594640
email: marywilk@tinyonline.co.uk

And from Upton Office Services, 18 Riverside Close, Upton on Severn, Worcs, WR8 0JU
Tel - 01684 592035 (International +44 1684 592035)
---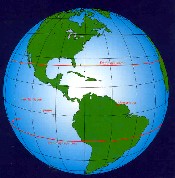 On British Council Service, the author says, it was a privilege and reward to live abroad in a recognised position, in fascinating countries, from two to four years at a time. He writes of what each country meant to him and his wife; describing town and country scenes, history and culture, friends, local and expatriate, travels on and off duty, and the fun.
At Council Centres he found congenial colleagues, and admirable back-up from London departments. There were opportunities to meet first-class specialists from Britain: and have funds to arrange for local professional people to visit Britain as Scholars or Visitors.
There were Centre Activities to administer: a much used Library, an English Teaching Institute, and including the recruitment of qualified teachers of English: the showing of British films, the setting up of Book or Art exhibitions, the handling of Drama Groups, or Lectures by professional or literary figures, and also concerts by British musicians.
Above all giving support to visiting British ELT specialists, to teach teachers to teach teachers to teach - English: the best method of promoting our world language.
The British Council proposes to place a full, illustrated edition in its niche in the Public Record Office at Kew.